As a company you will find us to be very much people-orientated. Our commitment is to you the customer. CRTC realise the importance of your build to you and thus strive to provide an outstanding level of customer care and after sales service that you know you can rely on.
1) Why choose CRTC?
CRTC use the state-of-the-art computer technology for design, specification and production detailing, and this, together with our considerable experience, enables us to design cost effective, top quality products at competitive prices.
We receive regular monitoring and inspection by the National Standards Authority of Ireland (NSAI) in accordance with their Quality Control Scheme. This ensures a constant level of Consumer Confidence in the competitive construction industry.
CRTC are a company dedicated to quality, with our highly qualified and hard working staff ensuring that we get the job done right – the first time, on time and every time.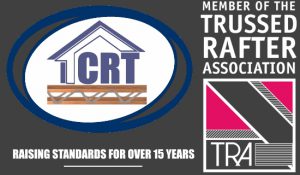 2) Tell us about your plans
Please include the development location and attach any documented plans on you email.
info@crtc.ie
021 4810822
021 4810823 (fax)
Cork Roof Truss Company, Coachford Business Park, Clonmoyle, Coachford, Co Cork, Ireland
Eir Code: P12XE06
51.9055734,-8.3463174 (GPS)